Dr. Shahrad "Rod" Tajziehchi graduated from the University of Toronto School of Dentistry with a Doctor of Dental Surgery degree (DDS). Dr Rod is a general dentist with more than 15 years' experience, practicing dentistry both internationally and in Canada. He is excited to be a member of the Sandstone Dental Team and is looking forward to meeting new patients and serving the communities of NW Calgary.
Dr. Rod enjoys all aspects of dentistry and has a special interest in Dental Implants. His passion is providing personal, patient-centred care, encouraging open discussion with his patients and taking the time to explain their different treatment options.Dr. Rod is trained to offer dental sedation for patients who experience dental anxiety. His patients appreciate his gentle approach while helping them to get their needed treatment.
Dr. Rod continues to expand his professional skills and keeps up to date with the latest innovations in dentistry by taking part in advanced continuing education courses. He is a member of the Alberta Dental Association and College and the Canadian Dental Association.
When not at work, Rod and his wife enjoy the stunning beauty of Alberta's nature, as well as cooking, reading, and watching movies.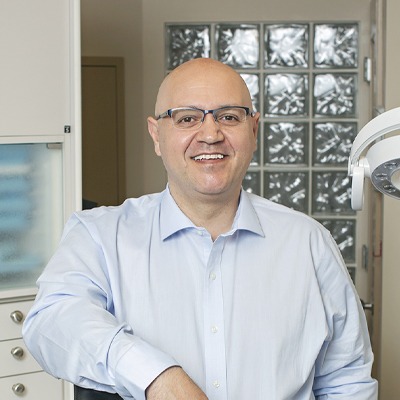 Our Address
66 Sandarac Dr NW #220
Calgary, AB T3K 4L2
Call us today!
403-275-3132
New Patients
For new patients looking to save time on their first visit, please print, complete and bring in the Patient Information and Health History Questionnaire.

Download Adult New Patient Form

Download Children New Patient Form